Hi,
Need to customize listinghive. Need to add more links. See in pic below.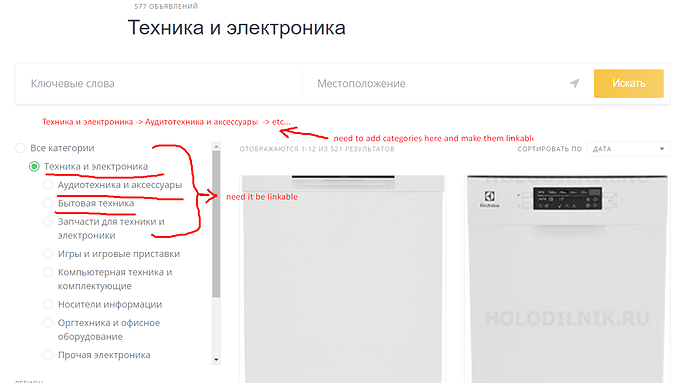 Hope to find the decision here.
Hi,
We plan to add breadcrumbs, but currently it's also possible with a SEO plugin like Rank Math or Yoast. Unfortunately there's no easy way to make the attribute options clickable, because these fields are generated by the plugin and there's no API to add custom HTML to the option labels. Also, placing links there may cause UX issues, users would accidentally click them and instead of selecting another category, there would be a redirect to the default category page.
This topic was automatically closed 30 days after the last reply. New replies are no longer allowed.