Hello,
When a vendor recieve an order, the amount which is displayed is the amount of the website commission (See screens under). It will be more convinient for vendor to have the amount of their Gains displayed :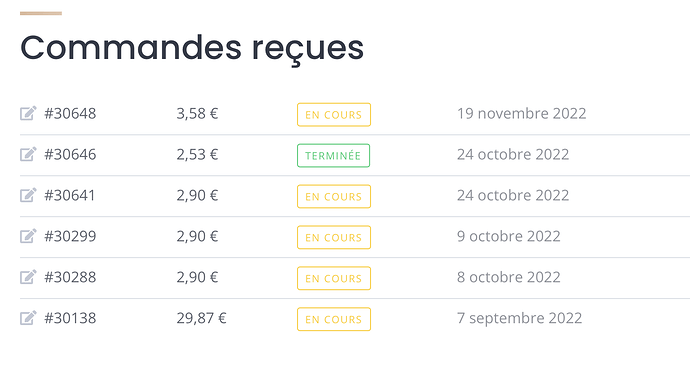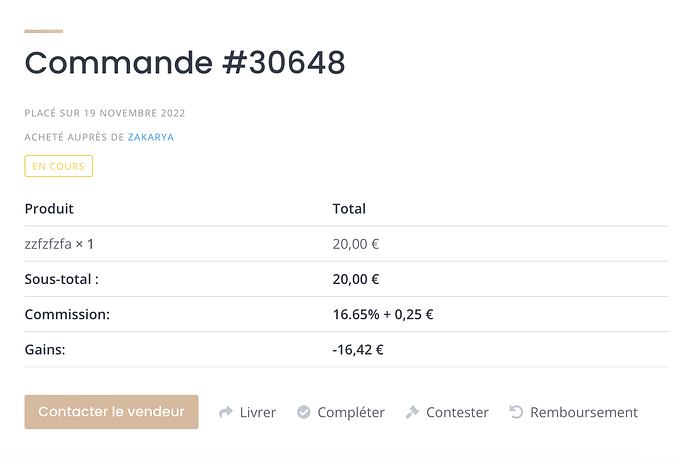 However this make sens for the buyer to have the comission amount display becaus this is what he payed on the website when the direct payment is selected.
Thanks for this modification, in order to make things even clearer for customers.
Cordially, Zak.