I have noticed that in the dashboard, all elements are taken into account for the advertiser, which is interesting, but in my case, there is an option to pay on delivery. This last option is counted in the WooCommerce dashboard and in the theme as well. The problem is that this amount that has not been paid to me is recorded in the user's dashboard who has the possibility to request payment later, which is inconsistent. I would like to know if there is an interesting solution to this problem, such as separating the amounts paid by card from the amounts paid on delivery, for example.
Alternatively, another solution would be to have two buttons: the first would allow payment processing, which would lead to the card payment page, etc. The second "book now" button would be similar to the functionality without the marketplace. Is it possible to have a code that adds this "book now" button and functionality?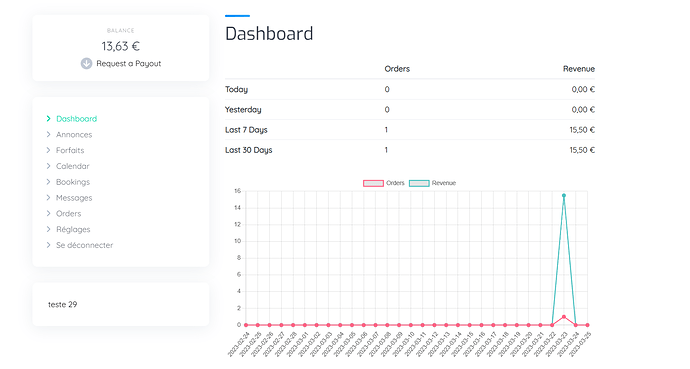 In this image, this as was carried out for a payment on delivery, so no money transfer.
Thanks in advance to the team and I hope it can help other people in the same situation as me