Hello team,
I am wondering why some of the time slots that are blocked from the listing calendar are showing up as selectable. Some dates work, some dates don't. I don't see a pattern here to narrow down the cause. Please help.
Conditions
-Time slot set every 15 min between 11:30AM-2:30PM for Nov 6.
-Booked: 11:45AM-12:00PM, 12PM-12:15PM
-Blocked: 12:30PM-1:30PM and all slots of the other neighborhood dates.
-Places set: 1 per time slot.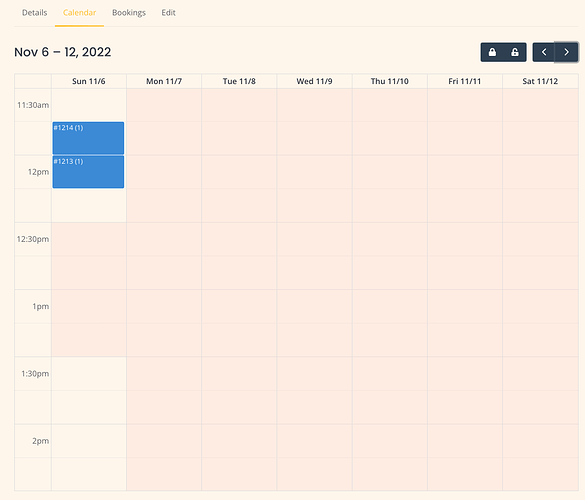 Hides the time slot that are booked or blocked for Nov 6. Seems working as intended: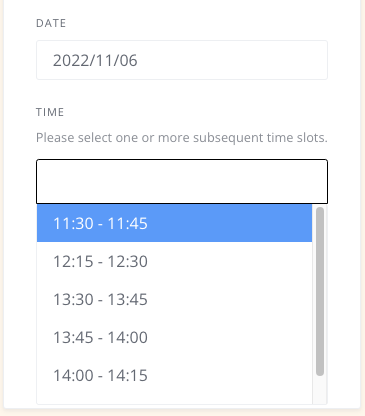 Time slots not showing for Nov 7. Seems working as intended: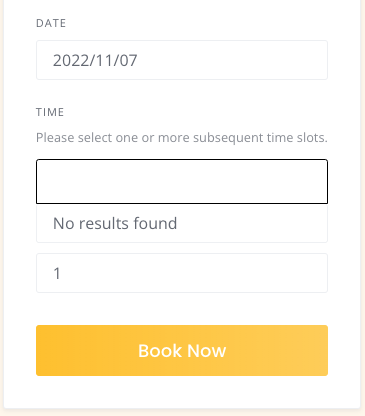 All time slots showing for Nov 8. Same issue found with other blocked dates as well. NOT working as intended: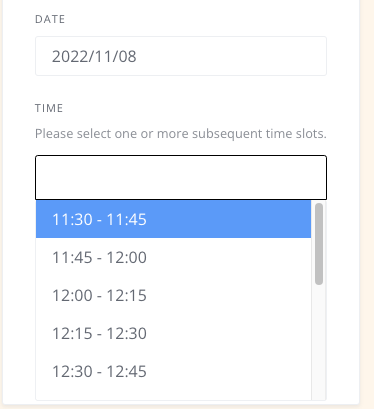 Current booking setting set for this subject listing: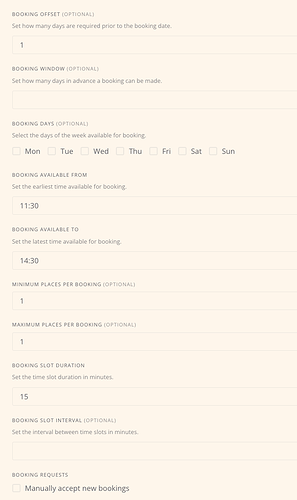 My HivePress/Settings/Bookings: