Hello,
As far as I understand, to make dates available or not, I select the date in the calendar and I click on the lock icon above to select the option.
Listing>Property>Calendar>
When I follow this procedure instead of marking a solid number colour(black or white), the box keeps faiding away until the number disappear along with the table itself, and so far, is not reversible. Even after reopening the lisitng page numbers are gone and avaiability is mixed up.
See also the result on the website. It seems not very clear that dates are available.
Furthermore, when I update the page a black pop-up ask me to select something the in the list and the update keeps updating but nothing changes.
Thanks!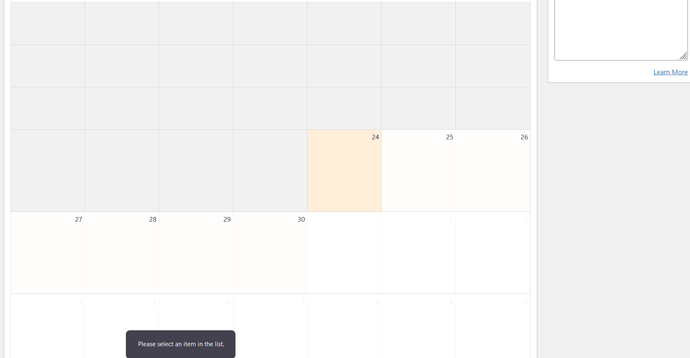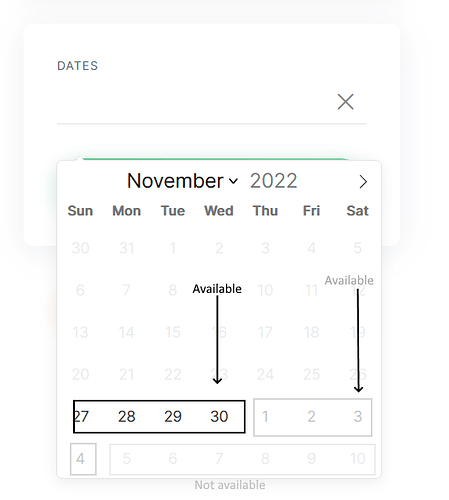 EDIT I guess I solved the black pop-up.
The garden option was "required" in the listing attribute. So I guess If I want to make it required (to be specified by the host) and same time not searchable is not possible - an option "none"would be shown in the front-end and in the listing itslef.
I leave the Garden attribute as optional.