Price data of JPY with the products set in HivePress (ListingHive) with WooCommerce are sent to Stripe Connect as the wrong prices, hundredfold price of original one, and all the processing fail on Stripe. This is a much critical issue in Japan.
Expected result and actual result
For example, when a user buys a ¥15,000 (including 10% tax) product, the platform payouts ¥10,227 deducted commission 25% to the user's Stripe express account, but the reality is the processing fails with the following error message because the requested amount (price) to Stripe Connect is ¥1,022,700.
"Transfers using this transaction as a source must not exceed the source amount of ¥15,000"
Extra details
I've confirmed that this critical issue is not on the Stripe side with their support: Stripe gets the request of amount "¥1,022,700", and please see the below link of Stripe log (test mode).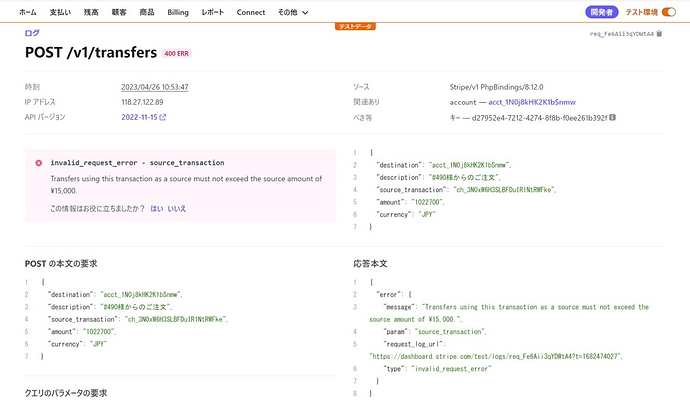 The following link is the checkout page for the product on the marketplace I'm preparing, and it seems that the request trigger is "Order" button or something:
https://siritai.shop/checkout/
Thanks,