Hello to everyone,
Steps to reproduce
*Set a fixed commission fee in Settings
*Set a percentage Commission Fee in Settings
*Click on "buy now" product or service
*Check the order amount detail
*In my case there is only "service fee" set to 0$ instead of displaying the amount set in Settings.
Actual result
I do not have the 2 fees displayed. In fact I only have "service fee", which not displaying the good amount chosen.
Fixed commission missing
Commission rates is 0.
However, the commission rate is 1.5% and the fixed fee is 0.25.
Expected result
The two commissions "fixed and percentage" displayed in the order amounts details.
Extra details, screenchots.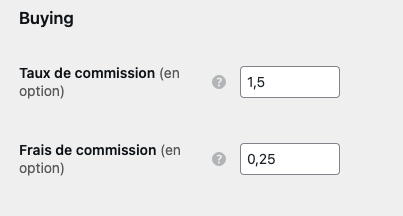 …