Hello,
I have developed a function that is displayed on the ad page and displays the value in different cryptos for the price in euros entered on the ad.
Unfortunately, this "block" loads and displays systematically before the rest of the page. I can't manage to integrate it in the template (for example, just below the image).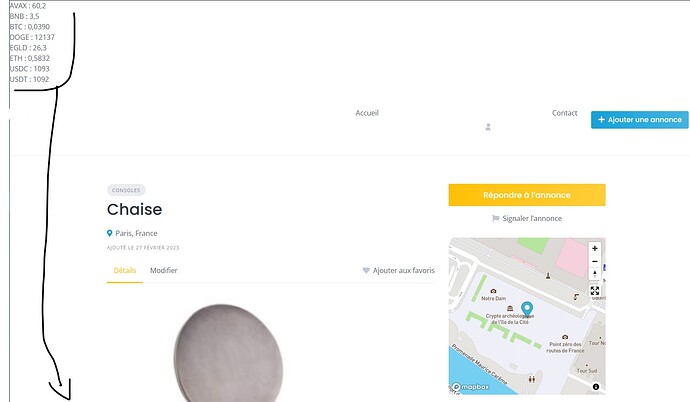 Do you have any ideas to help me solve this problem?
Thanks in advance