How can admin see Order Updates" information?
The screenshot is from the buyers perspective. The vendor has fulfilled a service and has delivered. Upon clicking on "Deliver", the seller adds proof that the order has been delivered. This proof is what the buyer sees from their account dashboard. This proof is this screenshot.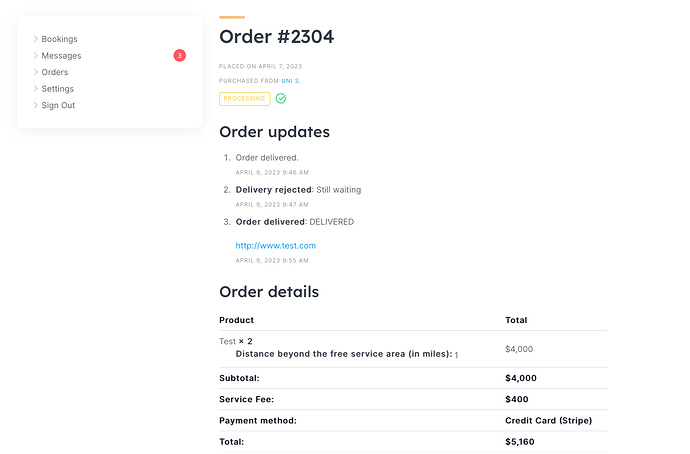 How can the admin (marketplace owner), see this and interaction that takes place between vendor and buyer out of the message box?