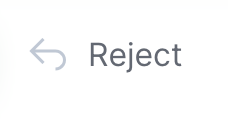 How do I remove the reject button?
Hi,
Unfortunately, there's no such feature, and it would require a custom implementation, for example - a CSS snippet. But please note, if you hide this button, then the option to book the request will be useless because the vendor will have only one choice - to accept, it will be the same as not including the request at all.
Without the reject button, the reservation will always be in the pending status in your account.
Hi,
Sorry where do I find the "reject" button? I've been trying to search around to find the button again but I forgot where to find it within the website.
Thanks for all the help!
Hi,
This button appears when you have a booking request enabled.
If you are no thoroughly familiar with WordPress, please consider hiring someone for assistance, you can also go through all the settings in HivePress/Settings to make sure that all functions are correctly configured for your site.
This topic was automatically closed 30 days after the last reply. New replies are no longer allowed.