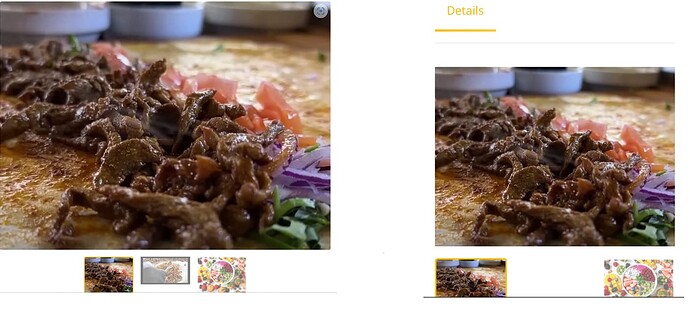 The right one shows how a listing looks like on a laptop or android phone.
The right one shows how a lisiting looks like on an IPhone or IPad.
The problem is that in the second picture the thumbnail at the bottum is not there, you can watch the video but it is not displayed.
Is it possible to change the photos at the bottum with mini circles for each on or something like that?