Hello,
I was wondering how to disable Yoast for vendor and listing pages.
Indeed I'm using Yoast only for home page and contact page, but for listing and vendor page I want to use the HivePress SEO plugin because I need to use tokens.
However, I was wondering if I disable the listing and vendor SEO on Yoast, if it will disabled it totally from Google search ? Because the option on Yoast is called "Display listing in search results". (See the screen)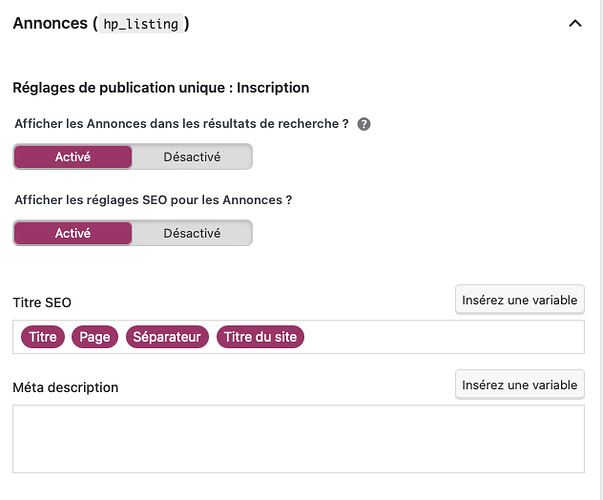 Simply, my question is, how can I use Yoast for home page and single page, and use the HP SEO for listing and vendor pages ?
Thank you for your answer.
Cordially, Zak.