Hello, i'm trying to import listings with vendors from excel file. As I was able to understand from the discussions, the Import extension is not suitable for importing vendors. But WP All import is suitable for this. I tried, all the listings data was successfully imported, except for the vendor data.
Instead of the right vendors, my username is indicated everywhere, from which I downloaded the file.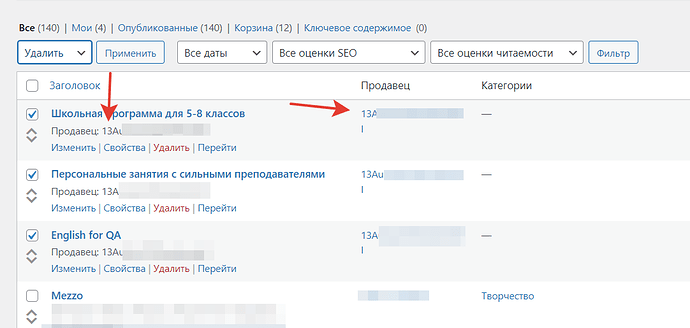 I've tried using taxonomies hp_vendor, hp_vendor__name and so on


, but it doesn't work, the plugin does not find such a field

, loads incorrectly.
How to import listings with vendors?
What taxonomy for vendors i should try for WP All Import?