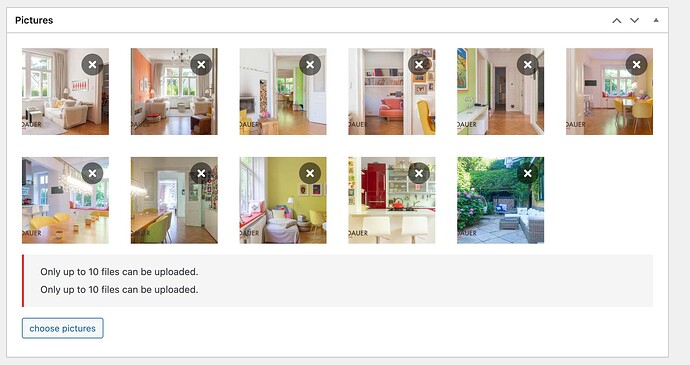 I have two problems when trying to upload images to my listing:
Most of the time I can only upload two images after the next two images instead of all at the same time.
I can only upload 10 pictures for one listing. If I try to upload more it says "Only up to 10 files can be uploaded." Only sometimes I can upload more.
What can I do?