Hello. Noticed that Vendor have 25 Listings
But. In the backend admin panel there is only 6 Listings on that Vendor.
Screenshot: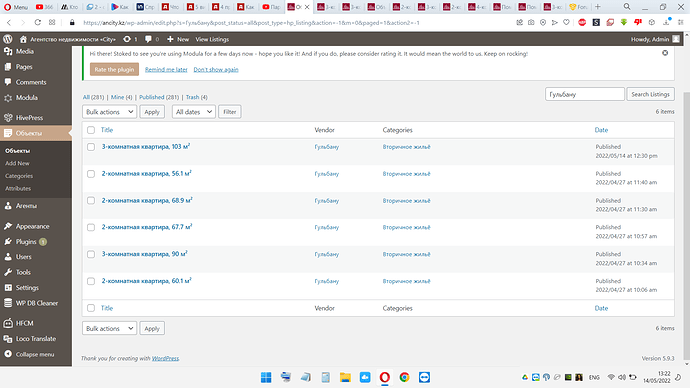 Fixed by: changing something in the description and "Updating" listing via backend. After that Listing is attaching to the Vendor. But still…why they didnt attaching at first?
I mean DB already knows that Vendor have 25 listings. Its shows 25 listings in Vendor's personal page. But why DB doesnt show that 25 listings in admin panel it shows only 6?
Live example:
Search results by Vendor name: https://ancity.kz/?post_type=hp_listing&_category=&s=Гульбану
Shows 8 listings.
Now going to Vendor's personal page: https://ancity.kz/vendor/gulbanu
And there is 25 listings. DB lost 17 listings somewhere

These are not imported listings. Clearly added by vendor from frontend listings