Hey! I'm facing a bug … I'm using the ExpertHive theme. The listing page start to shake when scrolled down at the bottom. Just the lateral div above the filter. The problem happens on the Microsoft Edge and M. Firefox.Onthe Chrome nothing happnes and it runs ok.
The seems to be disfunctional while under event.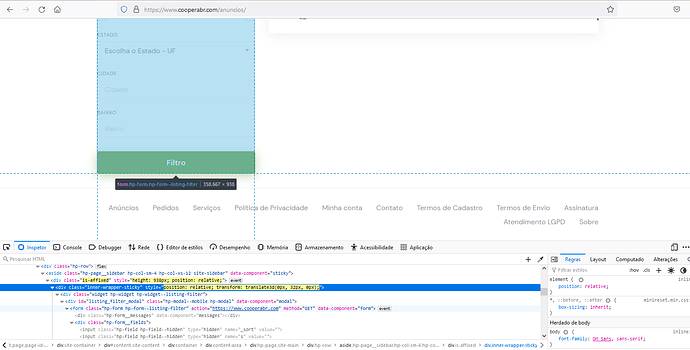 I've tried to unistall some features, extensions, categories, listings, attributes, but nothing seems to solve it. I expect that someone could help with that.