Hello everyone,
I'm Alex co-founder of Stud-book.
We are facing trouble enabling the payout method.
As you can see in the following image, we have created a payout method with a minimum amount of 0,01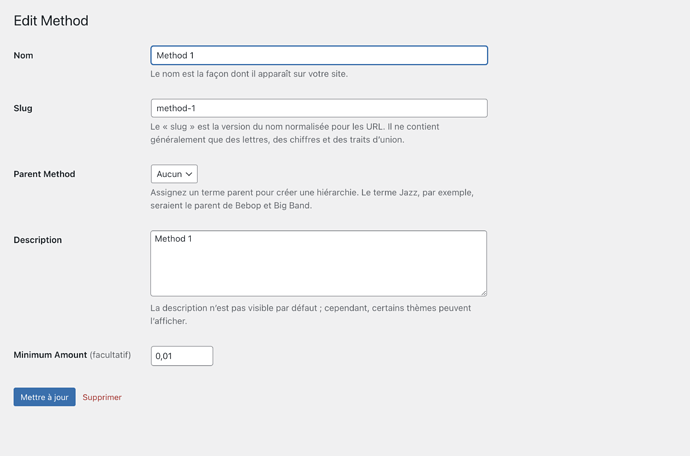 Unfortunately, this payout method doesn't appear in the "Request a Payout" form.
We have tried to set the minimum amount at 0 and we also tried to remove and created again. Unfortunately, nothing is working.
Is there anyone who has an idea of how can we make this "Payout method" appear?
Thank you for your help.
Have a great day.
Alex