Hello everyone,
I was testing Refund but I see this wrong calculation. Why does the Hotel/Host still see how much they are earning if the order has been refunded? As you can see from Earnings still showing 98$ and is a bit confusing.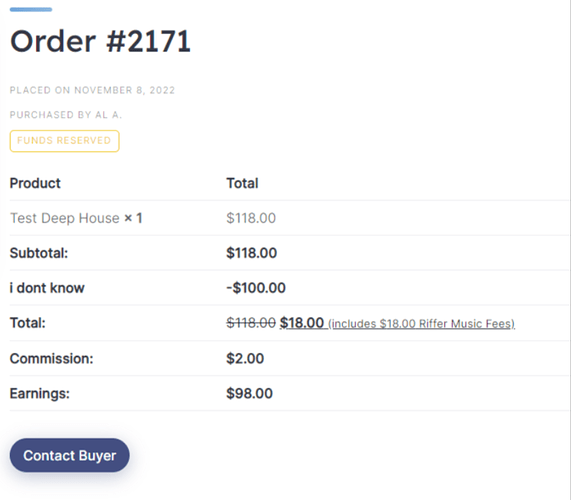 My action was done all on Woocommerce order:
clicking refund on Woocommerce order
choosing the amount to refund
clicking to refund by stripe card.
This is how it looks from the ADMIN perspective. Below is the screenshot from Woocommerce and Stripe.
From what I see everything looks normal and my only doubt is regarding the "Status" that I may have to change manually.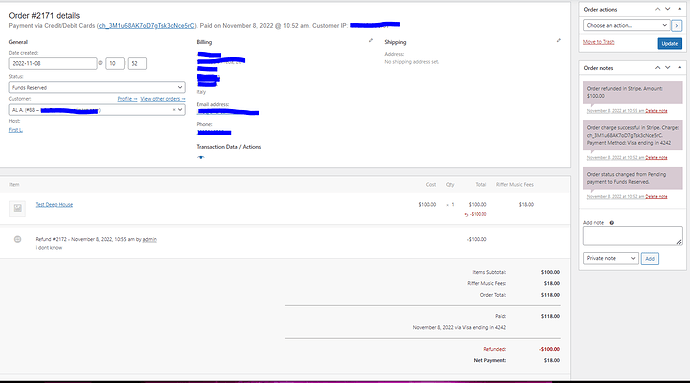 Thanks,