Hello I am creating a car listing website. I have realized a few problems. I am trying to filter by Year and it produces " NOTHING FOUND" even though I have my Year attribute set to select in both editing and search and I also have the options with the years added. My listings have the corresponding year and it still does not work.
List the steps to reproduce the issue:
As you can see I have cars with different years

I clicked the year on in the select filter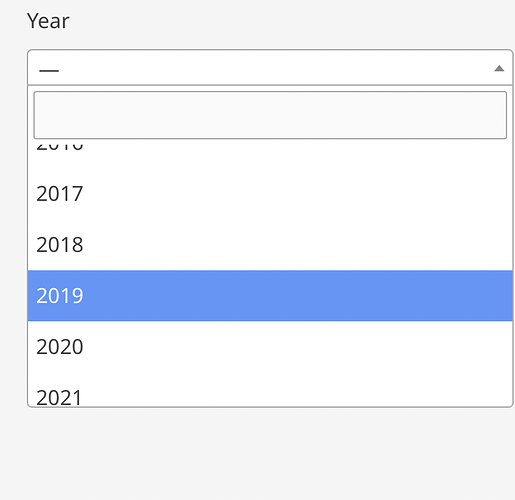 Actual result
Nothing found
Expected result
My expected result was to filter by Year
I don't think this is a plugin issue by the way because all I have on my website is Elementor, the astra theme and the contact form. I feel a bit stuck.