Hi, i have a problem with the stripe connect in hivepress, when I make a test in the sandbox of stripe, and that my salesman has well configured his account stripe, I make a purchase, for example 100€, I will receive them well on my account stripe, but the connected account him, receives nothing, there is an error:

ng)
The problem is that when I try to reload the funds with the money I had via the previous transaction, I can not, stripe tells me that my profile of the platform is not approved, but I do not understand how approved. In addition, normally the commission is not automatically transferred to the seller? Because in the previous case it means that I have to add funds all the time on my accounts connected?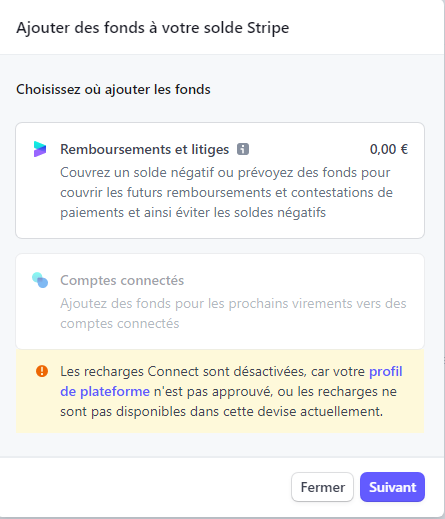 Can you help me please ?
Thanks in advance!