After following all the instructions on Statistics - HivePress Help Center, my statistics plugin does not integrate with Google.
All data filled on HivePress and I have activated the API as well.
But when I try to grant access I get an error: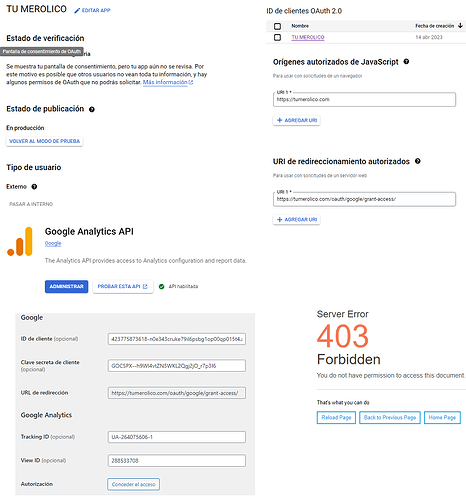 Could you help please?
Thanks in advance.