Hi team,
I came across a critical feature we need before the platform can be published.
In our region, and many other regions vendors will need to set their check-in and check-out days. The minimum, maximum etc… booking days are a great feature already, however, vendors work with fixed check-in and check-out dates. This is also possible on airbnb.
For example;
Vendor will create listing and select what days are available as change-over day so clients can only select the days they have selected. For example Monday & Friday see below for an example.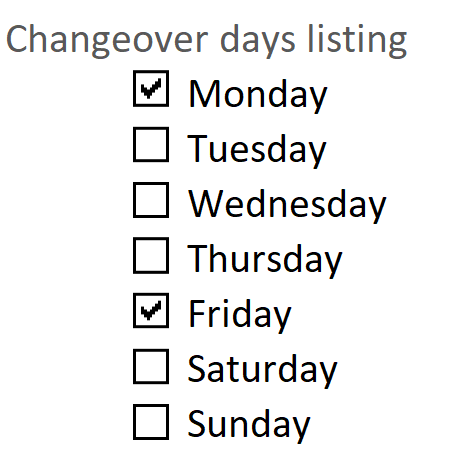 Could you suggest a code snippet that might be function as workaround, or at least a suggestion. I might consider hiring someone for the feature if I get stuck since its so critical. But want to understand where the solution might be.