When we try to create an advert via phone and click on add image button, it starts endless image loading and the add ad button is not available either. But if you press the refresh screen button, the image appears and you can start filling in the advert. I saw that earlier this topic was discussed, but did not find a solution.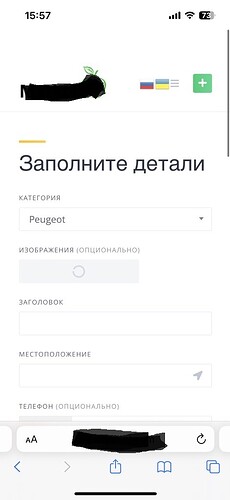 Could you help us, please.
Thank you
Regarding,
Anna
Steps to reproduce
List the steps to reproduce the issue.
Actual result
Describe the actual result.
Expected result
Describe the expected result.
Extra details
Add a link to your site, screenshots or any other details that may help us pinpoint the issue.