Two bugs:
Booking total is not calculated for listings without a minimum duration
Users can book on days that were unselected on the vendor's profile
Steps to reproduce
One user has a minimum duration set and the other doesn't. Total price is not calculated for the one that doesn't.
Vendor had Mon-Fri selected as available. They then unselected Wed, but it is still showing as available for booking to users.
Bug #1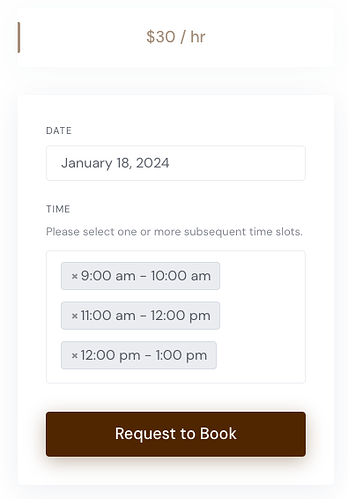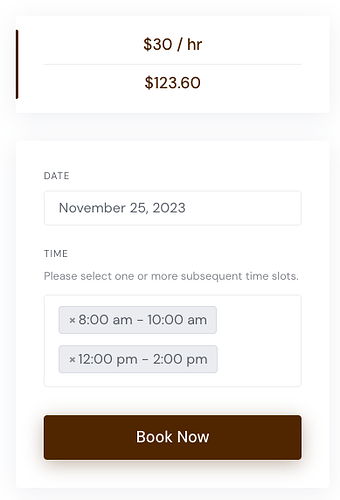 Bug #2