I'm using the Stripe Connect, and I want the current BALANCE, synchronizing the balance value on the Stripe side, on its dashboard as well as on the dashboard for manual payouts.
Also, I want Balance, Commission, Tax, Payouts field to calculate the balance for the venders on the right side which the venders earned; probably this is the similar request of the following post Commission Rate display.
Could you provide the PHP snippet for that? Attached image is what I expect and I want to do.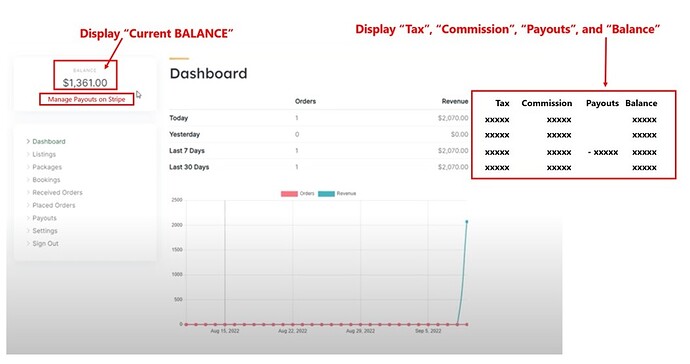 Thanks for your great support always,