Hi!
Is there a way to stop cropping images that are displayed in the lightbox?
All images are cropped the same way, which is fine because it results in a very clean look. But I'd prefer if the image that appears in the lightbox (when you click on an image in the listings images) would not be cropped.
The user then could upload landscape images, portrait images and squared images. For the preview the images are all cropped resulting in the same width and height, but when a visitor clicks on an image to open the lightbox the visitor would see the whole images rather than the cropped version.
I'm talking about this lightbox popup: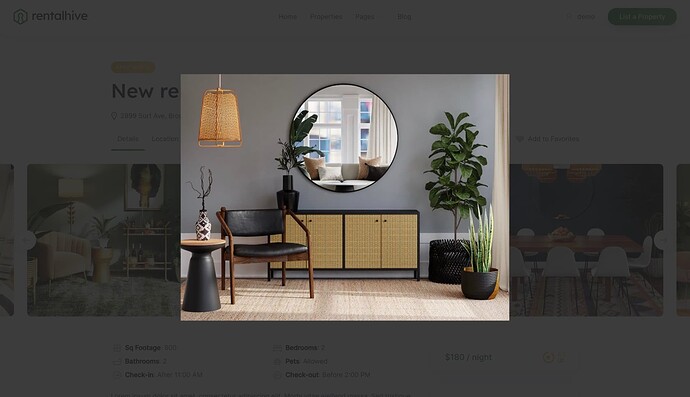 Is there a way to achieve this?
Thank you