Having issues importing the TaskHive demo with the One Click Demo Import plugin as per this video: How to import TaskHive demo content - HivePress Help Center
Steps to reproduce
Use "One Click Demo Import" to import demo data. After clicking "Continue and Import", I get this error message:
Actual result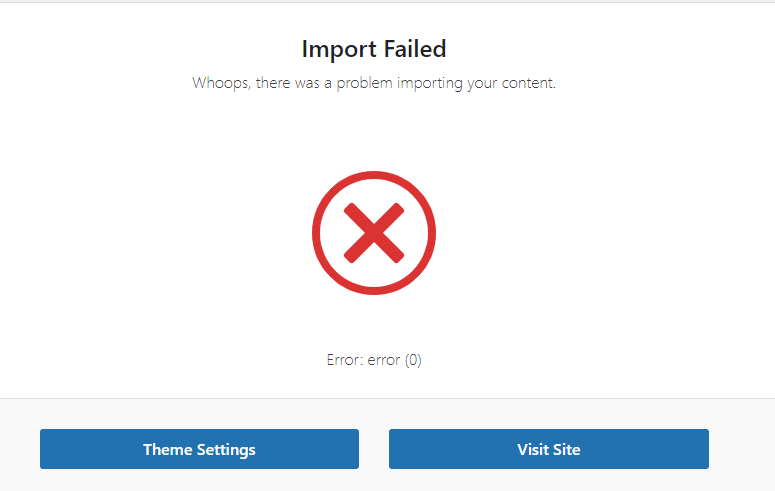 Expected result
TaskHive demo should be imported.
Extra details
Tried uploading the content.xml, customizer.dat, and widgets.wie manually, did not work either. Same error code.
Also tried raising memory limit in Multi PHP Ini Editor to 512M, did not work either. Not sure what the issue could be here.