hivepress extensions ain't work with 1.6.15 hivepress version & above
Hi,
Please send more details that may help to detect or reproduce this issue (e.g. a link to your site, screenshots, a list of installed plugins, or the error message you get).
actually i test it locally & work fine + deactivation of all my plugins can't fix the problem . . . but sir is there a way that hosting settings such as PHP version & others may cause such problems ???
Here is the link & screen shot
dagu.gov.et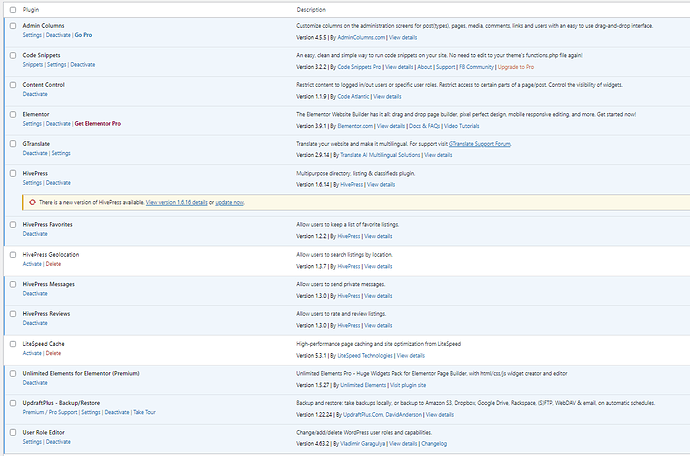 Hi,
Sorry, but this screenshot does not show the error.
Can you please share a screenshot with the error?
Also, please describe in more detail what exactly does not work for you.
clicking all extensions & sign in link redirect to # pointed link & doesn't respond; in addition the stars rating is absent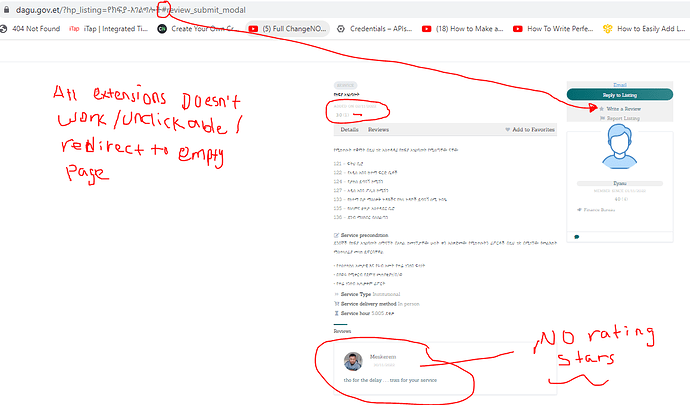 Hi,
Please check the error console in your browser (Using Your Browser to Diagnose JavaScript Errors – WordPress.org Forums).

Try to disable third-party plugins and customizations (if there are any) and check if this issue persists. If you use a caching plugin, make sure that caching is disabled for logged-in users.

In WP Dashboard > Settings > Permalinks > Permalink structure > select Custom structure.
This topic was automatically closed 30 days after the last reply. New replies are no longer allowed.