Hello, I am attaching a screen shot of an issue with my featured listings. The formatting seems to be distorted.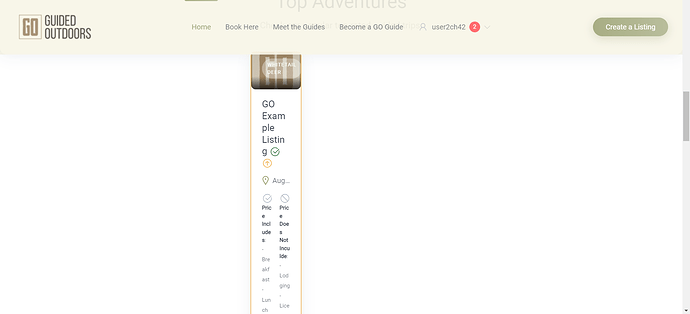 Hi,
Please disable third-party plugins and customizations (if there are any) and check if this issue persists. If you use a caching plugin, make sure that caching is disabled for logged-in users.
I disabled all the plugins, and I do not have a cache plugin. I flushed my cache from my hosting provider dashboard. It is still displayed the same.
Hi,
Please check the demo version of our themes at this link to see if the same issue is displayed Themes | HivePress.
If the issue is displayed on the demo version, please provide us with step-by-step steps so that we can reproduce the issue for ourselves.
Do you mean the live demo on your website?? If so, how would this produce the same issue for me since it isnt on my site? I took a look at the premade listings yall made and it seems fine. Thinking back, it may have happened when I modified some listings attributes. I attempted to change them back with no luck though.
When I go into edit the page on the backend, the block and listings look fine, but on the front end they are still distorted.
Please try editing this page, select the Listings block and disable the Slider layout in the block settings on the right (there may be issues with full-width slider layout if there are too few listings to cover the screen width), maybe this is the difference with the demo site.
This topic was automatically closed 30 days after the last reply. New replies are no longer allowed.