Hello
my website deals with many categories. For most of them the option to Allow multiple places per booking AND Multiply price by the number of places will be used together. But for other categories, like houses and apartments, I obviously do not want to multiply the price per night by the number of guests because people will pay per room (house, apartment) in that case.
I would need a small snippet if possible which could hide the Guests field in the listings page ONLY when the listing is in a specific category, like houses, apartments, rooms, etc.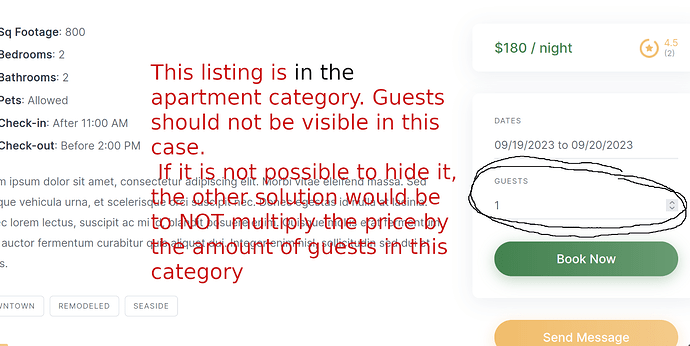 The other option in case the first one is not possible would be to disable multiplying price by guests for those categories only. That seems more complicated but maybe more elegant.
Thanks for the help!