Hi.
I want to connect to Google Analytics.
I search and try to step by step.
But I can't it.
GA4 is nothing view ID.
Is there anything instead of view ID?
And I tried to wrote Client ID, Client Secret and Google Analytics's Tracking ID.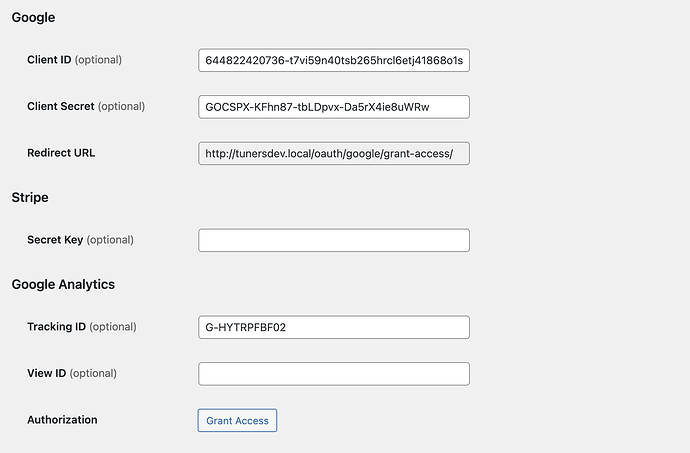 But Error is happened That "You can't sign in to this app because it doesn't comply with Google's OAuth 2.0 policy for keeping apps secure."
What do I do?