Hello,
I have allowed direct registration for vendors on my website, and I am using the /register-vendor link.
For the general website this solution works fine because I can use buttons and texts like "to register as a vendor click here"
But it is not very good for landing pages when using Ads to bring more vendors to the website.
I would like to use on the landing page already a form for vendor to register, and not another link to redirect the visitor again.
I cant use the normal block for user registration form on the landing page because it doesnt create a vendor directly, it only creates an user.
Is there a way to make so that a specific user registration form becomes a register-vendor type?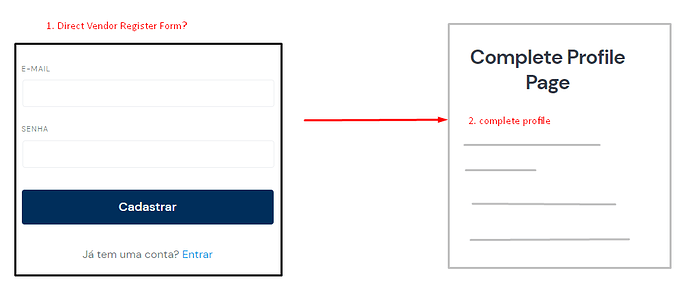 In other words: is it possible to insert the block "hivepress user registration form" and it generates a vendor type of registration?
Thanks