This would be helpful to capture their consent right as they register to join the site

It's already possible, but with Mailchimp only. If you use Mailchimp for the mailing list, please try using MC4WP plugin, it's integrated with HivePress and adds the subscription checkbox to the registration form.
Thank you! I have done this and enabled the Hivepress integration but the checkbox does not seem to show up. Is there additional code needed?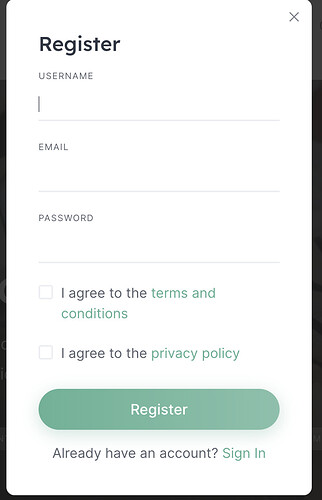 Please disable third-party plugins and customizations (if there are any) and check if this issue persists. If you use a caching plugin, make sure that caching is disabled for logged-in users
Also, please check if the correct Mailchimp API is used
I have this same issue. I've tried several things and have never been able to get it to show up.
Thanks, unfortunately the issue persists and we don't think our privacy policy permits us sharing access, so we will just keep an eye out to see if anyone else is able to solve it. Thank you!
Hi! I have the same issue. I just sent you temporary WP access to your email. I have mailchimp setup with correct API-key etc, but i dont get the checkbox when users can sign up.
I'd be interested in hearing what had to be done in order to get it to work

This is what i am using, and i have set the HivePress-integration as enabled in the settings. Exactly the same issue as the author of this thread. Sent temporary admin-access to you a few days ago


Thanks for the details, the bug is confirmed on a local WP installation, it'll be fixed in the next HivePress update.