Hi,
We would like to automatically complete the order after 2 days of the booking time.
For example we have like this right now: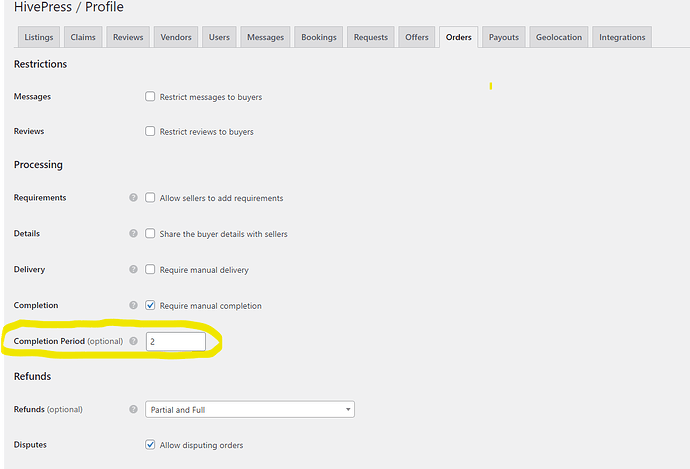 On completion order we have 2, so two 2 days after the order is marked completed, it doesn't make sense to our case, we would like to be marked completed, two days after the booking date, if our clients forget to complete the booking after 2 days it will marked automatically.
Now it appears two days after the order is appointed, that can be problematic, because if the artist doesnt go to the booking it was marked completed already.
There is any way to change this days to be prior to the booking date and not to the order date?
Regards