Hi,
I've tried searching for an answer for this but no positive result.
I've signed up with Hostinger for their Wordpress package but notice it comes pre-installed with numbers of plugins (please refer to the attached screenshot).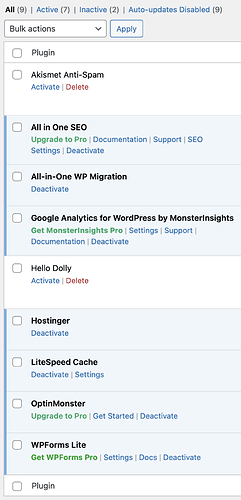 Is it preferable to deactivate all of the plugins before installing TaskHive to ensure it does not interfere with the theme? Or is deleting the plugins is better?
Please advise.
Tks.
JK