Hi,
Please disable third-party plugins and customizations (if there are any) and check if this issue persists. If you use a caching plugin, make sure that caching is disabled for logged-in users.
If this problem still exists, please provide more details on how you edited this page and what content you added.
I tried everything, the problem remains. Adding through the standard wordpress entry. The problem remains even with non-existent entries blank page.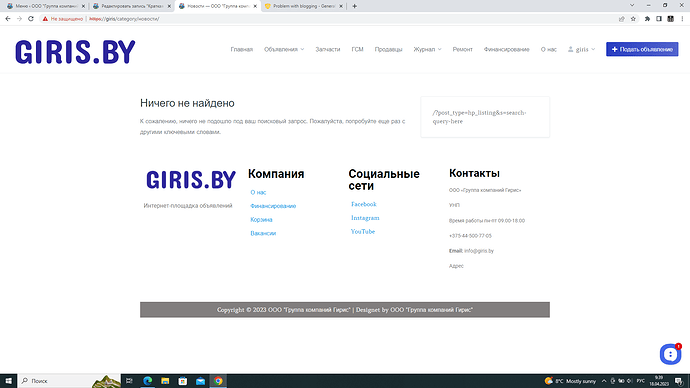 Hi,
Please check the widget settings in Appearance > Widgets; you may have added a widget with this URL.
Спасибо большое! Проблема была в этом!
This topic was automatically closed 30 days after the last reply. New replies are no longer allowed.