Fixed slider responsiveness
There was an issue with 400-480px screen widths.
My display isn't working correctly in tablet mode. I have attached an image to show you what I'm talking about. I've had this issue before, and the fix was to turn off the slider function on that specific part of the page, however, after the update, no matter if I turn the slider function on or off on that part of the page, I get the same display issue. Please help! Thanks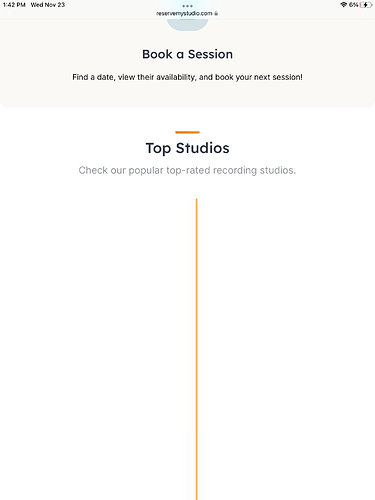 If it's a desktop view, please make sure that there are enough listings to cover the screen width, otherwise I recommend disabling the Slider option until there are more listings. If this issue persists please send a link to your site and I'll check it.
This topic was automatically closed 30 days after the last reply. New replies are no longer allowed.