For some reason the search bar on the Requests page has 2 places to put information. There's a line separating the search bar and someone can write keywords in either location. I would like the search bar to just be a single search bar, as it is on the Listing search page. Please see below for screenshots.
Request search is 1 search bar separated by a line and you can write keywords in either space


Listing search is 1 full search bar, no line. This is what I want for the Request search.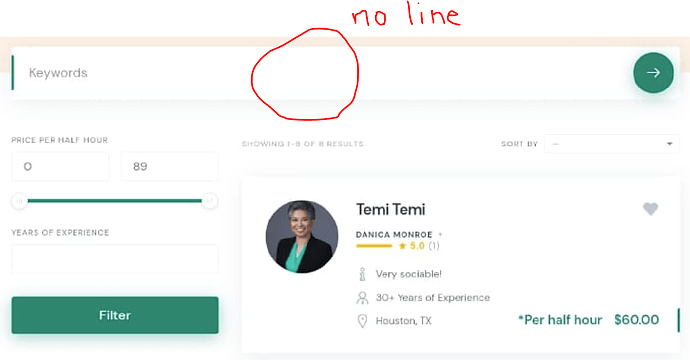 Why is the Request search bar different? How can I change it to where it's only 1, single search bar with no line in the middle?