Hi there team HP.
When enabling Restrict reviews to buyers reviews can't be submitted. Error Only buyers can submit reviews.
This happens to both WP Contributor and Subscriber type accounts.
When disabling Restrict reviews to buyers, reviews can be submitted, but ideally we'd like to restrict review submission to Buyers as should be the case when enabling the option.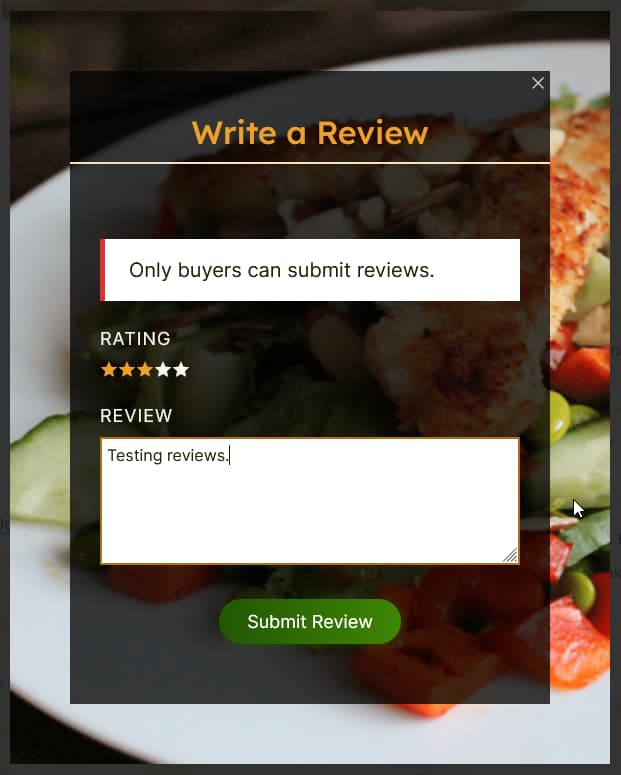 Any ideas as to the possible problem?