Would you please send screenshots for all default settings must set in Settings/Media that works fine with default Hivepress theme.
Hi Ihor. I replaced them with template blocks. But they still didn't work. I even created a brand new wordpress site and installed hivepress with all demo data so it is a clean install without any other edits of the other settings. Still got the same result. Some of the template blocks don't show. See images for reference.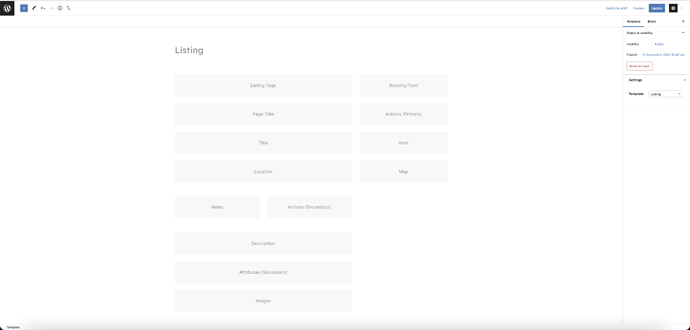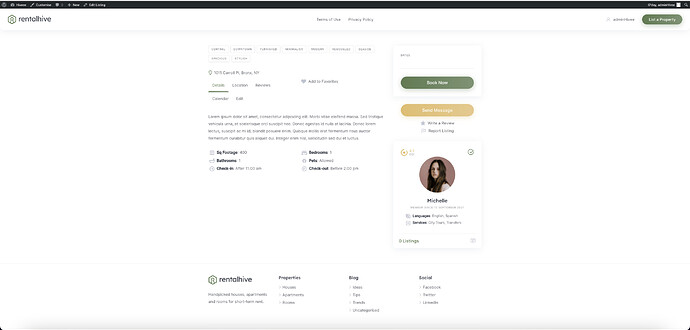 When you install HivePress all the defaults are set automatically (e.g. the Landscape Small size is set to 400x300), but if you need to change the image aspect ratio or cropping rules you can try adjusting these settings.
Hi Ihor. Images do show that Listing template is selected. If i delete my template, the Map, Title and Images all appear in the default layout. See attached pictures for reference again. I'll have to arrange a time to leave my laptop on so you can login. I'm in Australia. So we will have to find a time that works for us both. Thanks Jacob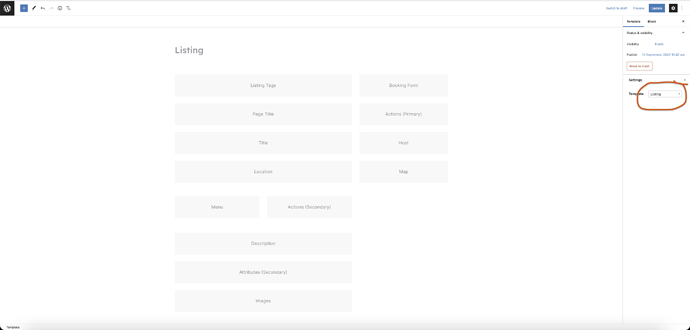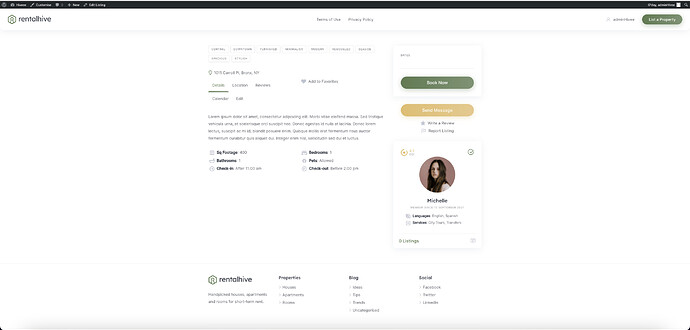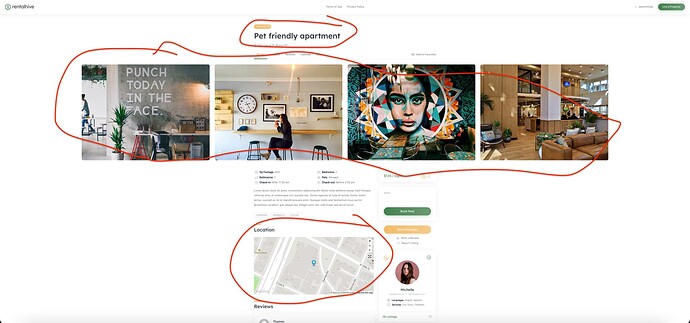 Thanks for the details, I found a bug in the theme functions that override the default HivePress listing template. If it's urgent and your site is online (e.g. once you move it to an online staging site or a live site) please send temporary login access via email to support@hivepress.io and I'll fix this directly on your site before the next RentalHive version is released.
Hi Ihor, you previously mentioned that you tested it and it was fine locally, but now you are saying it is a bug? Find reference to your comment below. I'm tryin to create an MVP so I need it working before it goes online. If i can't visualise it, I can't progress for this page. Do you have an ETA on when you would issue a theme update with the big fixed? If it isn't in the near future, I'll just find another wwordpress theme that serves my purpose.
"Please let me know if there's any error message or other issues when you try to select and insert the block from the Template block category? It seems to be ok when I test this locally. Please don't insert the HTML code manually because this will not work, blocks are populated with dynamic data of the current listing while the HTML code added manually is static."
Sorry for the confusion - this is a RentalHive-specific issue while I tested the Geolocation extension separately (with the default free theme). If it's urgent please send temporary WP access to support@hivepress.io You can create a temporary access link with this plugin Temporary Login Without Password – WordPress plugin | WordPress.org
This way I'll be able to make a fix directly on your site so you will not have to wait for an update with the Listing template customization fix.
Is the 'Temporary Login Without Password' possible if my site is currently hosted locally?
Unfortunately it's not possible to provide access if you're developing the website locally. In this case we'll try to release an update this weekend so this issue will be resolved. If it's urgent and you need this fix before the weekend please let me know once you move your site to an online hosting, I recommend doing this even during the development (with a Maintenance Mode though).
Thanks Ihor, I'm happy to wait for the update.