hi, I took the plugin -HivePress Social Links- to offer it for free to registered users to publish their ads. But only I see in my account where I can enter the URLs. I tried to log into an account created for trial and in SETTINGS the user cannot enter the Links. I saw in a request that a PHP code was provided but I don't know where it goes> folder path. Can someone help me? Thanks for your help, I would not like to charge users for social inclusion. thanks.
---
I have done various tests, I want to explain the problem better. When they register in Wordpress I see them as USERS and they do not have the possibility to insert social links. I can insert their links from wordpress, but this is not good. If I go to SELLERS in wordpress, only I who am the administrator are present in the list, and all the fields to enter social links are present (also in the SETTINGS front-end).
I am also present in wordpress in the users section, of course.
To solve the problem immediately, the system must pass the users who register in SELLERS. Thanks for your help.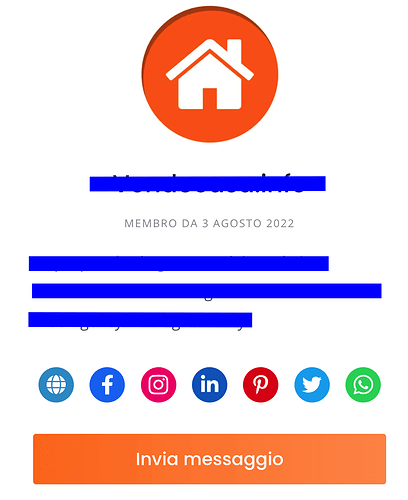 This is a site for real estate agencies, and it is only fair that they can present their business after having posted their houses, villas etc to sell.