I have added 12 tags (so far) but only 6 are appearing for hosts to select in their listing creation (or edit).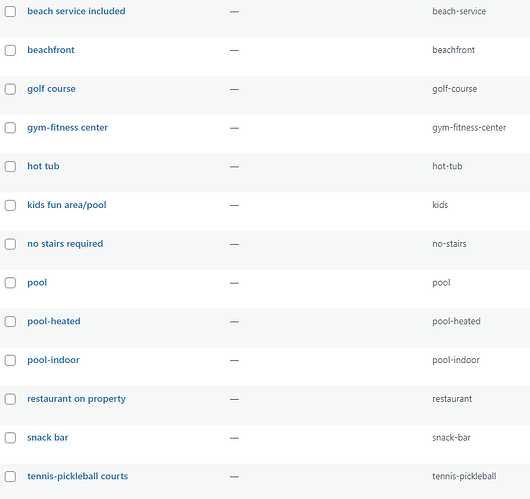 (You can see five here but if you scroll down, there is only one more: golf course.)
Assuming we can fix why they aren't all showing up, is it possible to have them appear alphabetically for hosts as well as for guests in the filters?
Thanks!