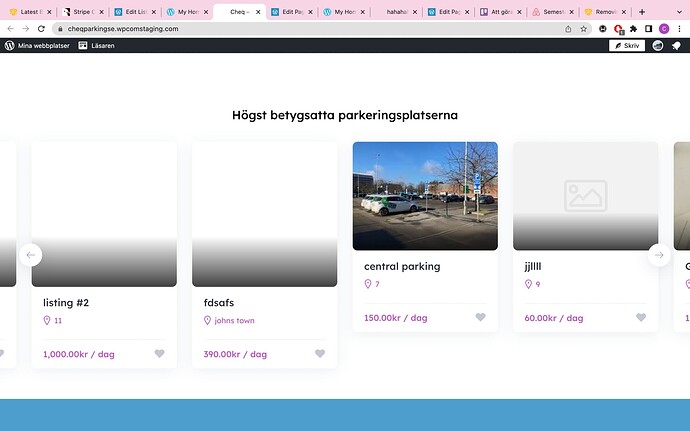 Problem 1: The images in the "top listings" feature aren't showing up, this has happened a couple of times. Often when you reload the page this happens.
Problem 2: You also can't scroll to the left or to the right without getting taken back to the first listing that you are shown, which in this case is "central parking" and "fdsaf".
Problem 3: when you press on the listing, where the image is "hidden", the image that shows up after that is small, how can you make it normal size? It might also just be the picture, but isn't there a way where you can make all of the images from all listings, the same size, automatically? so that we don't get that some of the listings have small pictures and other have the standard size?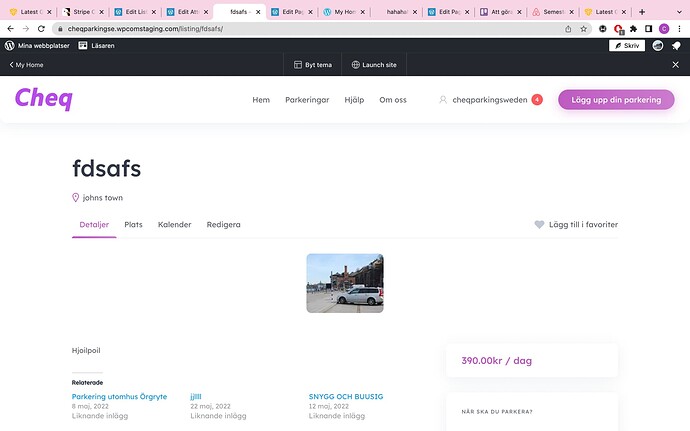 Thanks!