Hello Hivepress team,
I would like to allow users to book multiple timeslots across different days.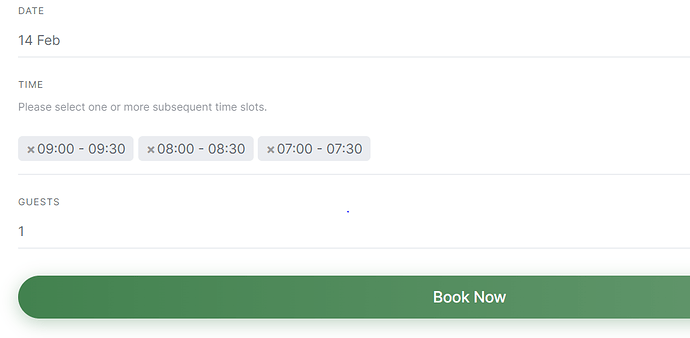 For example in the field time it can show the time and a specific date for each slot.
Is there a way that I can modify the current booking form to do so?
Thank you for your help in advance!