its posible to buy extension to sell tickets by users and take commision from them?
is there any extension to multilanguage page?
Hi,
Unfortunately, there's no 100% integration with WPML (multi-language) in this version.
Please try following the suggestions regarding multi-language integration here Integration with WPML - #6 by ihor
its posible to send mails about new advertisement to another users?
If there's another editor on your site responsible for moderating listings, it may be possible to replace the admin email for this notification using a custom code snippet. Another solution is setting up forwarding based on the email subject in the email service you're using (e.g. Gmail).
its posible to pay you for making special plugin with posibilyty to stream wideo on listing page by listing owner?
u cant make special plugin with my tips?
Hi,
We don't offer customization services yet, but we plan to launch a HivePress Experts program to recommend freelancers familiar with HivePress (already accepting applications). If there are common changes (e.g. layout/styling) required then HivePress-specific skills are not needed, any WP developer will be able to help - in this case please consider hiring someone via Fiverr https://fvrr.co/32e7LvY
i have problem with showing some pages on my fotter menu. when someone is not loged in he cant see two pages screen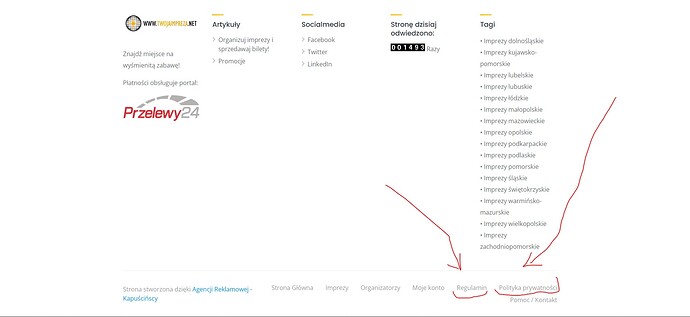 both pages are public i cheked
Hi,
Please ensure these pages are assigned to the footer menu in Appearance > Menus > Display Location, as shown in the screenshot; then, they should be displayed in the footer.
Also, If you use a caching plugin, ensure that caching is disabled for logged-in users.
This topic was automatically closed 30 days after the last reply. New replies are no longer allowed.