Hello HivePress!
I had another basic question… Just trying to add video to each one of my listings and I'm having a very hard time adding it where it will actually show up. I'm able to add the "Attribute" just fine, and it shows up, however, when I copy a Youtube URL and paste it in… the video never plays for me. What am I doing wrong?
I see this option you gave to another user, here on community.hivepress.io, however, its' not working either.
Add video player section to submit listing page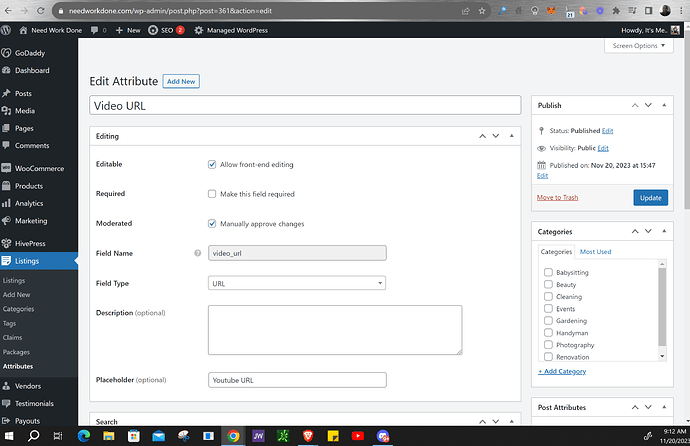 I can send you my log in details, privately, if you want me to ?
My site that I'm building out is, NeedWorkDone.com
Thanks,
Adrien