I'm about to go live for testing purposes, and having stripe handle the money is very comfortable.
I have a few questions I cannot find an answer to though.
when a payment is being made, there is a 7 or 14 day delay until the balance is available on the main account. What happens if an order is marked as complete before the funds are available? Will the transfer be requested when the funds are accessible?

when the customer mark the order as complete, stripe connect issues a transfer from the main account to the connected account . Is there any delay in this, for refunds/disputes?

When choosing manual payouts. Does the connected account have to ask for a payout through he's dashboard?
Also I think there is something wrong with the current way HivePress is setup and communicate with Stripe.
In the example below, a vendor has sold a listing twice, and the main Stripe account recieved two payments, each one is on 1000 kr.
However, the ammount reserved for the vendor is only reserved after the order is being marked as complete. (think this behaviour is correct) Order 971 is marked as complete, order 975 is not yet marked as complete. See screenshot below:

Now, the first order is working okay, and should award the main stripe account around 150kr. However, in the meantime, another order has arrived, but the split payment / reservation of the money has not yet occured, since the order is not marked as complete. So when I as a businessowner, want to process the payouts to my business bank account, here is what happens: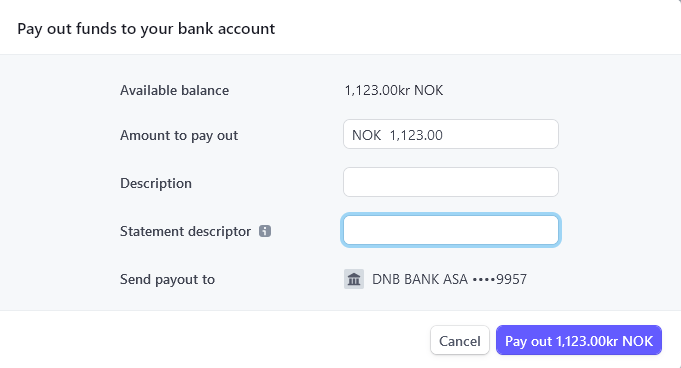 All the founds are mixed. The last order is added to the balance available for payout for the business/main stripe account, and there is no way to tell anymore what ammount is for the business and what should be kept for the transfer to the vendor, after the last order is marked as completed also.
This problem would escalate real fast real quick when processing / handling more than two payments, making it impossible to know whats what.
I'm not sure where the issue is. The funds should only be transfered to the vendor after the order is marked as complete, but it should not be available for payouts by the main account. So maybe the entire ammount should be locked until the split payment happens, or that the initial payments should arrive at a different account until the order is marked as complete, and the split payment is done
Thanks in advance.